Cook up comfort for your family this fall with a basic combination of braised elk, mild pork sausage, beans, onion and a few other ingredients. Top each bowl off with toasted homemade croutons a bit of grated Parmesan cheese and serve with sliced french bread.
This Cheesy Venison Pasta dish is perfect for a feeding a hungry crowd and leaving them not just fully satisfied but begging you to have more. And not only are there three cheeses in this dish, but also a combination of intense seasonings that add to the overall flavor of each and every bite.
This casserole is a quick and easy crowd-pleaser, combining elk, chopped onion, yellow bell pepper, sweet corn, a blend of spices and mild shredded cheese. But the pièce de resistance that makes this casserole so irresistible is the cornbread batter topping.
When you need to get a quick wild game meal on the table, there's nothing better than a one-skillet recipe. This ground venison skillet casserole is a perfect meal to cook up for the family and will have everyone begging for a second serving.
With winter upon us, there is a warm welcoming feeling of the aroma of a cottage pie, straight from the oven to the dinner plate. Nostalgic, simple and sentimental.
If you don't have the time to make cabbage rolls, try this easier version of the delicious dish. The ground pronghorn antelope casserole is packed full of flavor with the combination of ingredients and seasonings. You'll find yourself going back for a second round. Enjoy with a slice of crusty sourdough bread.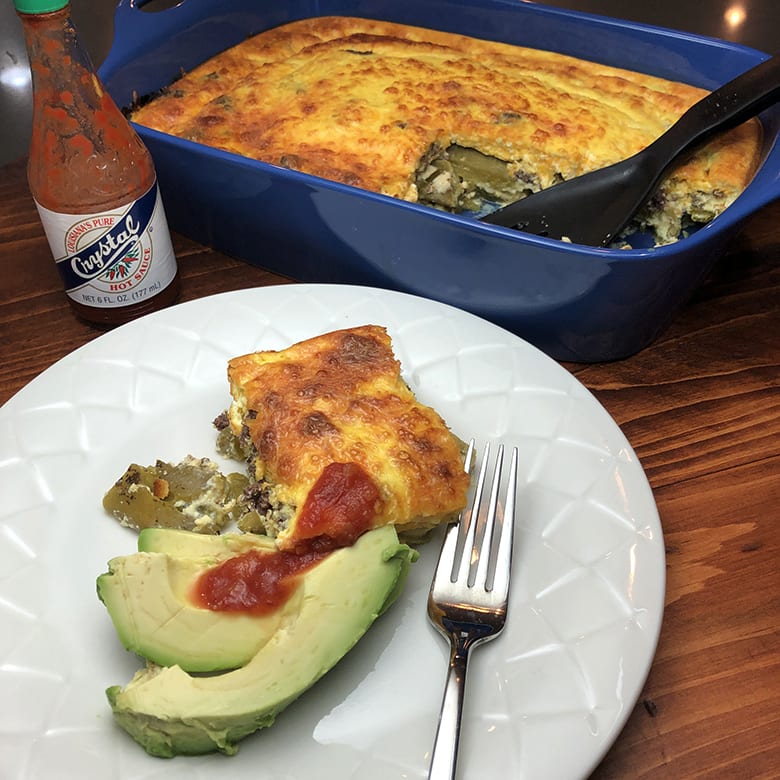 This festive wild game casserole is a combination of seasoned ground venison, roasted green chiles, shredded cheese, eggs and sour cream. Quick to prepare for any weeknight dinner or weekend breakfast and it'll easily feed up to 8 individuals.
Serve each heaping portion with sliced avocado, salsa and a little hot sauce.
Lasagna has always been known as a classic comfort food with layered rich tomato sauce, thick lasagna noodles and a whole lot of cheese. This particular skillet elk lasagna uses ricotta cheese, fresh mozzarella and of course a lot of parmesan cheese. I have to say that this is just as good cold as it is hot out of the oven.