Nothing says hunting season like this Baked Venison Meat Pie.
In celebration for our opening hunting season here in Nevada, I made this delicious venison meat pie that I wanted to share. I figured that it might bring us some luck for filling the freezer this year. Andy and I were both lucky enough to draw more than our fair share of game tags and we are beyond thankful to have the opportunity. Draws like this are hard to come by here in Nevada.
I hope you enjoy this recipe and fingers crossed we stay safe, aim straight and make good choices.
Gone Hunting! ~Kristy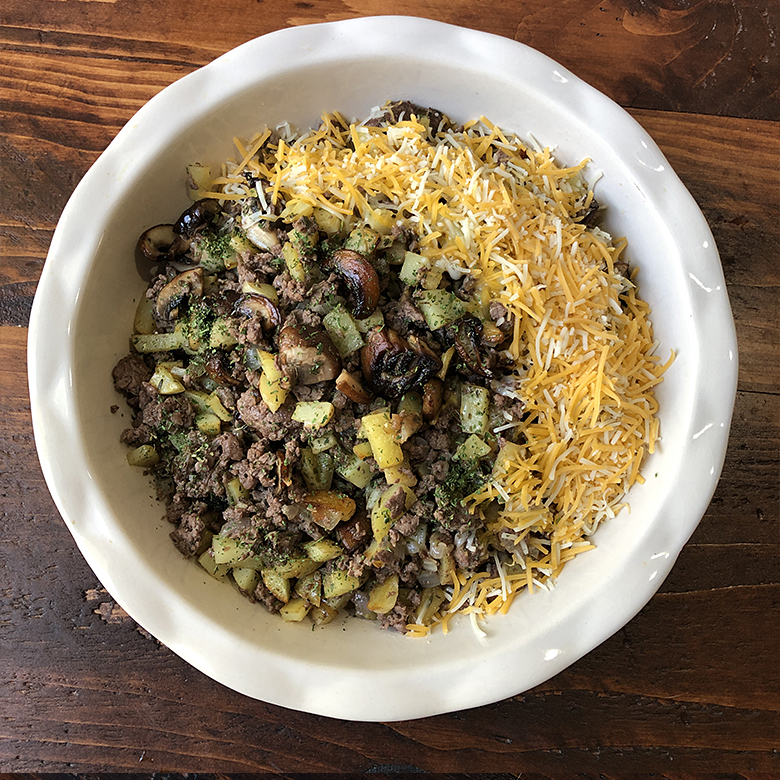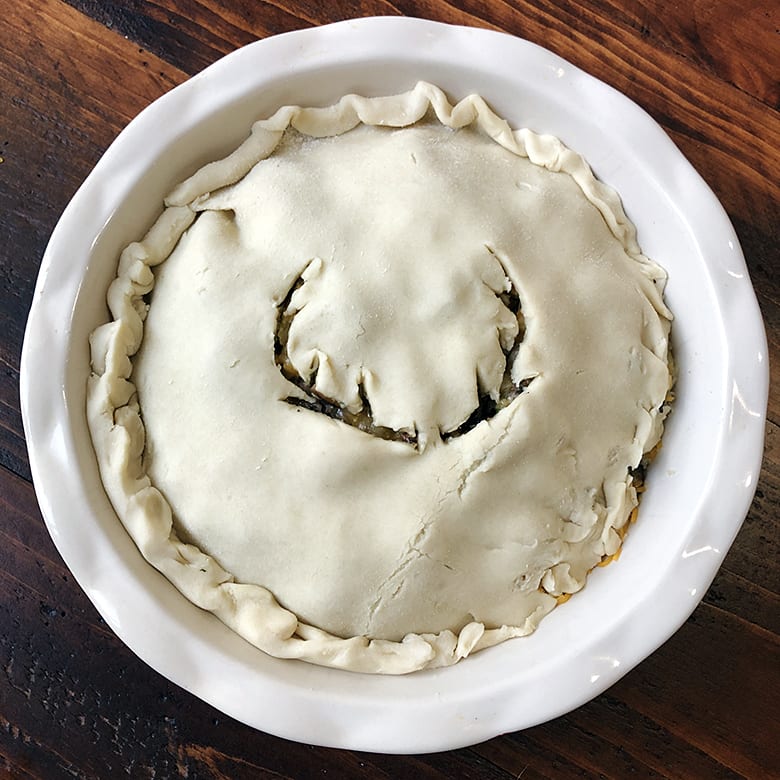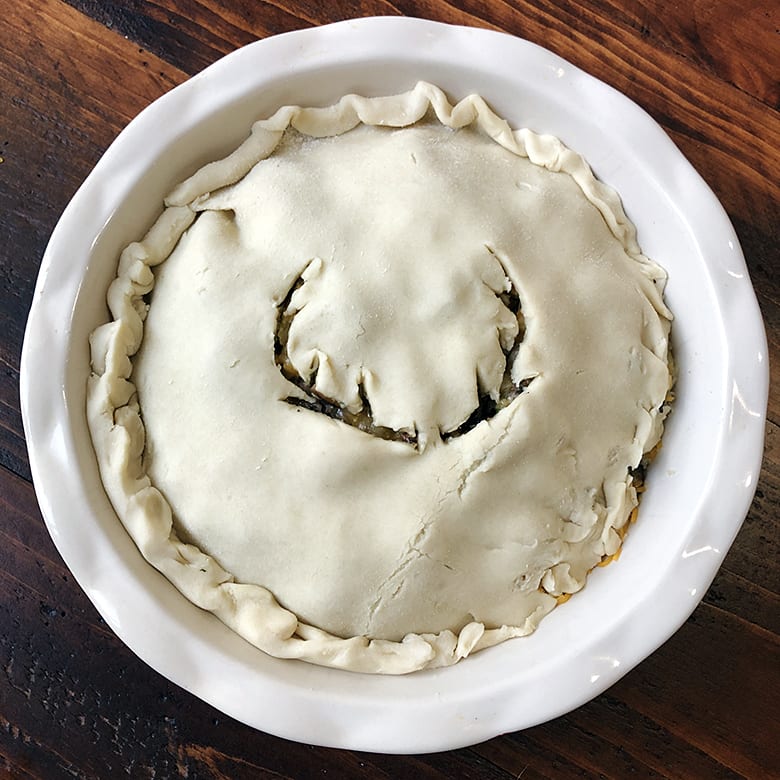 Print Recipe
Venison Meat Pie
Nothing says hunting season like this Baked Venison Meat Pie.
Prep Time15 mins
Cook Time1 hr 15 mins
Servings: 4
Ingredients
1 lb ground venison
2 cups potatoes, 1/2-inch diced
1 onion, chopped
1 shallot, chopped
1 clove garlic, minced
1 cup mushrooms, sliced
1 1/2 cups colby jack cheese, shredded
2 tbsp unsalted butter
2 tbsp olive oil, extra virgin
1 tbsp french tarragon, dried
1 tsp parsley
1/2 tsp salt
1 pie dough, store bought
1 egg + 1 tbsp water, beaten
Instructions
Preheat the oven to 375°F.

Heat a large skillet over medium heat and add the olive oil. Add the potatoes to the skillet and cook until lightly browned about 10 minutes. Add the onions, shallots and garlic to the potatoes and cook for an additional 5 minutes. Move the potatoes over in the skillet and add the ground venison. Cook the venison until browned and then mix with the potatoes and onions. Season with the tarragon, parsley and salt.

Heat a separate small skillet over medium heat and add the butter and mushrooms. Cook the mushrooms until browned about 6-7 minutes.

Add the venison and potatoes to a pie plate and top with the mushrooms and shredded cheese.

Carefully set the pie crust over the top of the meat mixture and pinch the edges of the crust around the pie plate. Cut a few holes in the crust to allow for the steam to release. Lightly brush the top of the pie crust with the egg wash.

Bake the venison meat pie for 40-45 minutes or until the pie crust is golden brown.
Notes
Serve with a dollop of sour cream.